I have a crush on Biodun Okeowo — Olushola Micheals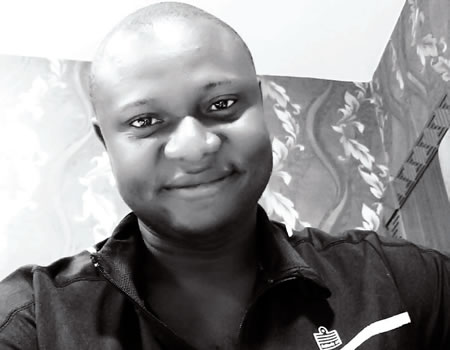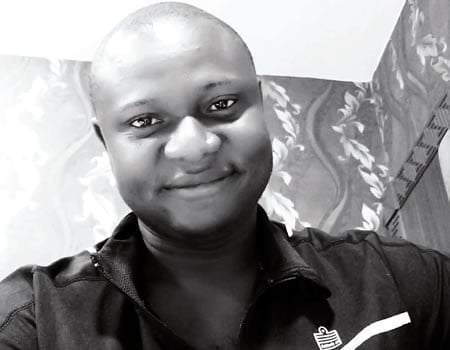 Fast-rising actor, Olushola Micheals, has revealed that he has an unending crush on Nollywood curvy actress, Biodun Okeowo better known as Omo Butty.
Aside from appreciating her acting skills and doggedness, Michaels said Omo Butty's physique is eye-tempting, desribing her as the true definition of the real African woman.
In an interactive session with R, Olushola disclosed that having followed Omo Butty's career, he hinted that she was one of the reasons he joined the movie industry.
"Momo Butty is one of the reason I joined the movie industry. When I reached out  to her about my intention to be a part of the industry, she helped in connecting me with other actors who have now turned business partners."
Michaels, who run a visa processing agency, luxury holiday bookings and ticketing among others is one of the new actors currently making waves in the movie industry.
With a dream to become a movie producer soon, the actor noted that he was not in a rush to become a star, saying that "I am open to new ideas everyday and I want to be better at what I do. So, I am not in any rush to break into stardom."
Michaels who belongs to Seriki Olopolo movie academy owned by popular filmmaker, Afeez Owoh,  said he was rounding off his programme and would launch himself on the movie scene fully.
ALSO READ:
THE tension rocking the ruling All Progressives Congress (APC) heightened on Friday as the chairman of the newly formed Reformed All Progressives Congress (R-APC), Alhaji Buba Galadima, boasted that his faction now controls the majority in the National Assembly, stressing that it (R-APC) will determine who emerges the…READ MORE
---
SENATE President, Dr Bukola Saraki, on Friday reacted to his acquittal by the Supreme Court with a declaration that it was a divine victory over political victimization. He also lamented that the Federal Government had wasted the last three years fomenting crises instead of…READ MORE
---
Plateau state Governor, Simon Lalong, has said that if the intent of herdsmen attacking communities in the state is for the purpose of grabbing land for themselves, it will not succeed. He said in a chat with State House corespondents in Abuja on Thursday, that it is the duty of government to…READ MORE
---
Today, the Fulani have been tagged terrorists, bandits and given all sorts of negative labels. As a leader of a Fulani group, are you not disturbed?
Those calling us these names, are they competent authorities? By the way, who is a terrorist? Did we threaten the existence of any state? Have we threatened… READ MORE
---
Oja Oba/Mapo Court C Customary Court, Mapo, Ibadan, Oyo State has adjourned till August 1, the divorce suit brought before it by a woman, Beauty Nathaniel against her husband, Odinye Nathaniel…READ MORE
---
Dear Yemisi,
I ejaculate too early (premature ejaculation) and this has started from the very first day I had s*x in my life. This terse letter of yours clearly describes that you are experiencing premature ejaculation. According to experts your predicament could either be traced to physical or psychological causes which can… READ MORE
---
Come next Saturday, the people of Ekiti State will elect the next chief executive that will steer the ship of the state for another four years in the ultimate political contest that is ahead. As the days that lead to the historic event draw closer, the stakes are getting higher just as the heat within the political climate in… READ MORE