Children's Day: Bayo Adelabu Foundation earmarks N10m in scholarships for 150 Oyo public schoolchildren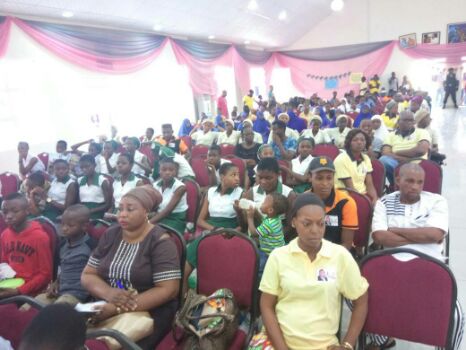 One hundred and fifty public schoolchildren will receive nothing less than N10 million in scholarships from the Bayo Adelabu Foundation, Tribune Online can exclusively report.
The scholarship fund will give public school children in Oyo State the opportunity to pursue their academic dreams, the Vice Chairman and Executive Secretary of the foundation, Yinka Adelabu, told the Tribune Online on Saturday.
According to Adelabu, beneficiaries' from the scholarship fund will receive funding through out their academic years even up to the university levels.
Adelabu said there will be opportunity for more students who have demonstrated excellent academic performance in the state on the fund.
The foundation, in commemoration of Children's Day, also hosted more than
1000 children from 25 public schools to a full day celebration.
Adelabu said  the schoolchildren were hosted to the day's celebration "so they could have an opportunity to interact with one another, show their talents and to have fun because many of them don't have this opportunity as much as they would have wanted it."
Part of the the day's programme include quiz and dance competitions, as well as talent hunt,  in which several winners went home with several prizes.
It will be recalled that the Bayo Adelabu Foundation is a brainchild of the Deputy Governor, Operations Directorate, the Central Bank of Nigeria (CBN), Adebayo Adelabu.
The foundation operates on five pillars and they are: education and health financing; artisans and traders' empowerment; care for windows, orphans, aged and special needs people; communal basic infrastructure and youth engagement and rehabilitation.