I have passion for enhancing women's beauty — ONYC Hair CEO, Thelma Okoro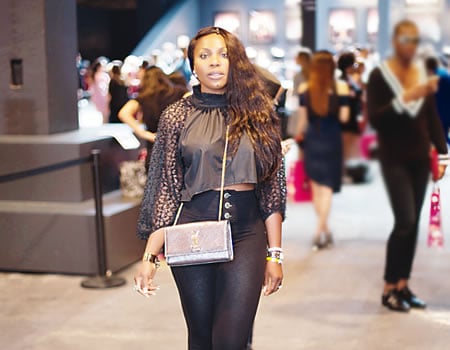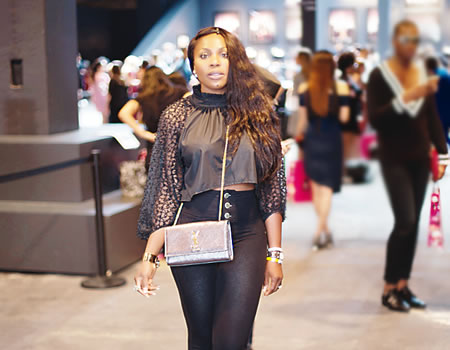 Thelma Okoro started developing interest in hair extension since age five and her passion for making women feel beautiful soon grew that she floated her hair line, ONYC Hair in 2007. In this interview with SEGUN ADEBAYO, the graduate of Microbiology shares the story of her journey into hair business.
How did you come about the ONYC Hair business?
Before starting ONYC, I was working as a full-time stylist and wanted really natural hair textures for my clients. Entrepreneurship came natural, so I never thought twice about doing it.  Just like ONYC, I saw the huge void for naturally looking blondes and have some close friends that could not stand their awfully looking blondes, which prompted me to recently launch an exclusive new hairline for European hair texture Euro Collection hair and have been getting amazing feedback since its launch in July.
What was it about hair that fascinated you or something else?
My love affair with hair and beauty was evident at 5 years old when I would routinely orchestrate hair makeovers with childhood friends. My love and passion for helping women enhance their beauty continued throughout secondary school and university, where I frequently braided and sew in weavon to earn extra income.  According to my mother, who is my inspiration and mentor, "Her passion was obvious from the moment she began to crawl. I recall her playing with my lipsticks, eyeshadows, hair and her favorite mirror."   Inadvertently, this early exposure later played a pivotal role in my budding career.
Since you started the business, you seem to have made a huge progress with it. What were some of the teething challenges that you confronted?
How so many people do not know their hair especially black women.  Honestly, I have customers that will wear our popular kinky for instance and then go a week or two without co-washing it, say what? As a stylist, I educated my clients due to the personal one and one experience, I wish I can do so for my thousands of ONYC customers.
With the success of the hair within and outside of Africa, what makes your brand different?
I do not do what other people do, I started this business as a passionate black woman that knows what black women need when it comes to hair.  Honestly, we all want weavon that looks and feel real.  Most of other companies jump into the Indian hair this, Brazilian hair that and such but they do not know better.  I only provide natural hair textures hence ONYC hair is labelled by natural hair texture from "Silky Straight 1B to Afro Kinky 3C4A texture" and NOT Indian, Brazilian, and so on.
What is that thing that Thelma Okoro has been getting right about her brand that puts her best elements out always?
I constantly challenge myself which helps me grow through every step of my business and life. Everyone wants to get into this business without knowing anything about hair.  The worst business ethic is doing something for the money, it never almost come out right! I love entrepreneurship, but do what you love and understand so you can have joy doing it.
Apart from the hair business, what other things do you get involved in?
Aside from my huge passion for hair, glam and beauty, I am also passionate about fashion, fitness and travel.  Now that my business is thriving, I decided to show my fans the other side of my life and thing I am passionate about through my unique blog 'Faces Of Ony' that entails my personal style, my lifestyle and everything that interests me in general. My blog also includes several aspects of entrepreneurship and tips on running small businesses.  I hope to start a fashion line sooner than later, so stay tuned!
What is special about the ONYC Hair that you think other brands don't have?
They do not have Thelma Okoro!  On a serious note, originality and integrity.  Before forming a company, you must know your product, stand by it, test it and have credibility.  I travelled to Asia and lived there for at least two months to source the best partners and personally teach them how to make our unique curls.  I see many people trying to find "ONYC Hair Copy" and I just shake my head, you can try, but it can never be the same.  I sleep hair, I breath hair and I know hair.  This is the only reason we're still in business.
You have a degree in Microbiology. How did this influence your decision to enter the hair business?
Microbiology did not influence my decision to enter the hair business, but it definitely helped in understanding the scientific structure of hair and the importance of hygienic practices. Entering the business came naturally since I started doing hair when I was five years old and watched my mother as an entrepreneur run several successful beauty businesses. I took what I learned from her as a child and applied that business acumen in high school and throughout college.
After making the decision to be an entrepreneur, what was one of the first steps you took to make this happen?
After using my degree in Microbiology for one year, I was bored and decided that this was not the life I wanted to live. I needed something that would allow me to use my creativity, and beauty was that subject. It always felt wonderful making women look and feel wonderful. The expression on their faces after I did their hair or makeup was enough to solidify my decision to become an entrepreneurial beauty expert and take it to the next level. My mom always told me that if I have a passion for something, why not make a business out of it. I listened to her and did exactly that.
Also Read:
http://www.tribuneonlineng.com/still-engage-keeping-money-bras-market-women/
http://www.tribuneonlineng.com/day-isnt-complete-without-making-somebody-happy-seyi-akinbohun/
http://www.tribuneonlineng.com/beauty-standards-guided-social-media/