If surgery is not done in 3 months, she 'll never speak —Mother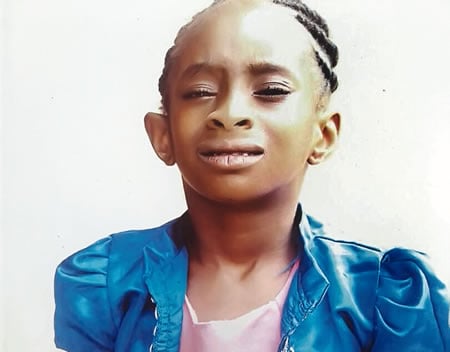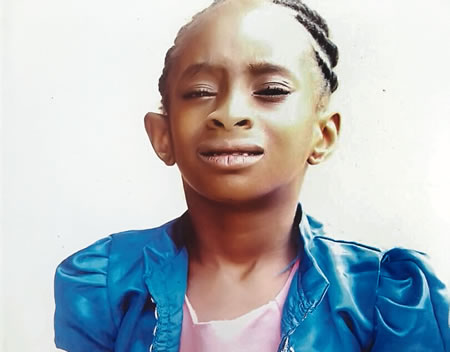 They say nothing can be compared to a mother's love for their child. However, for some mothers, that love could be more compelling as no one understands it better than a woman who had to wait several years to become a mother.
For Queen Efosa Adejola, it wasn't a short wait. It took 18 years to have her only daughter in her forties but now, she is faced with the nightmare of losing that precious gift to a lifelong impairment at almost 50 years of age.
This dilemma could be avoided however if she can raise 12 million naira in the period of three months for her little girl to undergo brain surgery for a cochlear implant which could resolve the impeding doom.
Adejola's Gold, as she is also called, Oluwadamilare Adetutu, is a 5 years and 7 months old girl who has never spoken since birth and may never do so if surgery is not done by her 6th birthday. This little girl has been plagued with medical issues from birth and has had two major surgeries in her lifetime but without this one, the battle to help her live a totally healthy life, may be lost forever.
While explaining her daughter's health travails, Adejola said, "Gold is exactly 5 years and seven months old. She was born with multiple health challenges, she had a hole in the heart which she had to undergo a surgery for and she also had bilateral cataracts. I did my best to resolve all of those issues. When she was a little over a year old, I took her to India where she got the heart surgery done but before going to India, she had the bilateral cataract extraction at the University College Teaching Hospital (UCH) Ibadan. After the heart surgery, when she was about two years old, I got help from a hospital in Dubai. They accepted to do the lens replacement surgery free of charge and that was how she had her lenses (Intraocular Cataract Lenses) fixed after the extraction, so now she can see well.
There are no problems with her eyes. She is not even on medication for heart because she is doing perfectly fine. Also, according to the last medical evaluation for her eyes that was done, she doesn't need eye glasses now.
However, the problem is this. We discovered that she couldn't talk when she was supposed to talk. Further medical investigations showed that she has impaired hearing which is why she is unable to speak. We were advised to get hearing aid for her which we did at a very high cost but getting her to use the hearing aid was unsuccessful as she kept throwing it off as a little girl. Eventually when we went back for examination, we were told that for her to be able to develop her speech, she would need to have a cochlea implant so that she can talk. Since she has been born, she only has been murmuring but cannot make coherent statements. The doctors explained the exigency of the procedure with the explanation that if my daughter doesn't get the implant before she turns six, she may never be able to speak.
This is why I am crying out for help. I could handle the cost for the other surgeries but the projection for the cochlea implant is over the roof. It is too much for me to handle. I have been given a total cost of 32,000 USD minus the visa and air fares. Approximately I am looking at about 35,000 USD to cover the whole procedure which is about 12 million naira. This is why I am begging fellow Nigerians to help me out in this situation. This is a passionate plea from a mother because once she is six years old; there would be no hope anymore. Whatever I can do now must be done in the next three months or it would be late. I am not happy about this but I must come out now so that I would not regret keeping silent for the rest of my life. I need help, desperately, please save my child's life.
Donations can be made to the bank account with the following details: Account name: Queen Efosa, Account Number: 0223432552, Wema Bank Nigeria. For further enquiries, Gold's mother can be reached on 08055220576.