Your claims unrealistic, Ortom tells Miyeiti Allah leaders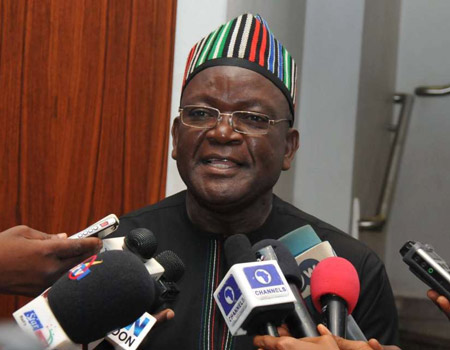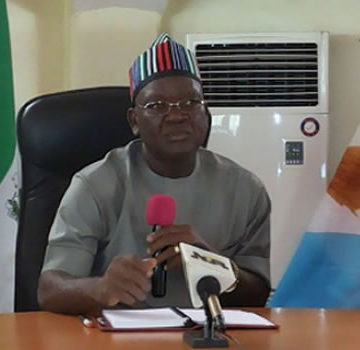 BENUE state governor, Samuel Ortom has described the call by leaders of Miyetti Allah Kautal Hore for a declaration of a state of emergency as unrealistic, untenable and unacceptable to him.
Governor Ortom who spoke through his special adviser on media and ICT, Tahav Agerzua said that the reason for the call was a national problem occasioned by herdsmen attacks.
The governor was reacting to statement by a leader of Miyeiti Allah, Abdullahi Belo Bodejo, in a national daily last Saturday where he called for a declaration of a state of emergency in Benue and Taraba States on account of crises between farmers and herdsmen.
According to the governor, 'the call is unrealistic, untenable and unacceptable because many other states across the six geopolitical zones of the country have been affected by similar crisis sometimes at a greater magnitude than the two states yet the call does not include them."
The governor said that the only thing Benue and Taraba States have in common is the enactment and implementation of ranches laws which prohibit open grazing.
The governor explained that the laws were made to curb incessant clashes between farmers and herders that had taken a huge toll on human lives and property in the two states in accordance with the 1999 Nigerian Constitution as amended.
He said, "calling for a declaration of a state of emergency in the two states would be tantamount to punishing these states that have performed their legitimate constitutional responsibility of enacting laws for good governance."
The governor recalled that Bodejo in the company of the Secretary-General of his association, Engr. Saleh Alhassan had announced at a press conference in Abuja on Tuesday, 30th May 2017, that they would mobilize their kith and kin across the world to invade Benue State to drive away the inhabitants and take over for cattle to graze freely.
He added that not up to six months of making the threat that the association commenced the execution of their threat by invading communities in Benue State, killing hundreds and occupying lands left behind by displaced people.
The governor who expressed concern over the failure of police to arrest the leaders of the Miyeiti Allah Kautal Hore said, "someone like Bodejo and his colleague should be in the dock standing trial for sponsorship of murders and leading a terrorist organization."
Governor Ortom restates its call for the declaration of Miyetti Allah Kautal Hore as a terrorist organization as well as the arrest and prosecution of their leaders for terrorism.
The governor also described as unrealistic for the group attributing the enactment of the law to non-payment of salaries stressing that several states with salary payment challenges have not resorted to the enactment of a similar law.
He said that the state had already taken far-reaching steps to regularize the payment of salaries with effect from January 2018.