My chances as aspiring senator are high —David Adewumi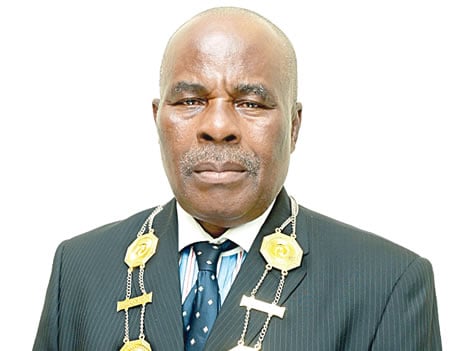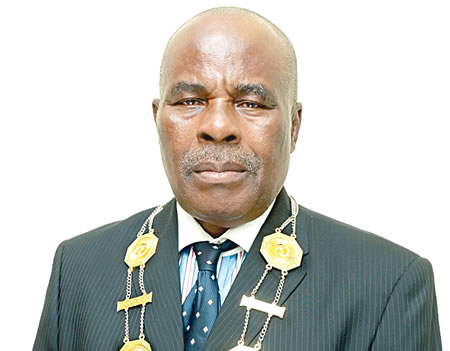 Professor David Adewumi has been a banker and a lecturer for so many years in different universities before becoming a professor of Computer Science and currently teaches at the National Open University. He has indicated his desire to contest for the Senate on the platform of the All Progressives Congress (APC) come 2019. In this interview with Bode Adewumi, he states why he is contesting for the senatorial ticket for Ondo North Senatorial District of Ondo State and why he believes the administration of President Muhammadu Buhari has performed well. Excerpts:
What do you think stands you in good stead to want to aspire for this position?
From my exposure and experience, by the grace of God, I have succeeded in all my endeavours and chosen career. Currently,  I am a Professor of Computer Science, the highest in my profession. Also, I was once the best ICT man in Nigeria and I have served as the National President of the Nigeria Computer Society (NCS). I also worked in the banking sector, in the private sector, and other areas.
Do you think you have a chance with the power the current holder of that office wields?
Yes. Currently in Akoko North West zone, where I come from, we have never had anybody from that area that had been a minister or a senator. So, this is a golden opportunity for us to be in the Senate and by the grace of God, I have everything it takes to be a senator. If you compare me with any senator, I am good and I stand firm by my word.
Do you think you are accepted in your constituency?
Yes, I have a lot of acceptance in my constituency, even within the Ondo Senatorial district. I have that acceptance in my senatorial district and my local government, even in my ward. I am from ward 5 of my constituency.
What is your relationship with the governor, don't you think he will play a very big role?
The governor will play a very big role. I have always worked with him even when he was aspiring for the post. I have served him in the noblest way and I helped in his emergence as governor.
How can you assess the governor so far?
The governor is trying. There was a problem of non-payment of salaries before he emerged as governor and there are many things that are also not too okay, so he has a lot of work to do and it might not be visible to anyone who is not in governance. But so far, I think he has performed creditably well, given the circumstances that surround his emergence as the governor, the backlog of salaries he had to pay and quite a number of other cases he had to treat. He has put in his best within the circumstances he found himself just like other governors.
How will you rate the APC-led government of President Buhari?
Unfortunately, concerning the APC-led government of President Buhari, quite a number of Nigerians do not understand where we are coming from. Things were so bad that nobody thought that any individual will come out to fight for us. We came out, we have been fighting, and you can see it visibly. Then, the President is a man of high integrity, who is respected not only within Nigeria, but even outside Nigeria where he earns respect for Nigeria as a sovereign state.
I think anybody who talks against him doesn't know where we are coming from and the level of corruption before he came in was so bad to the extent that it was almost becoming a norm. But now, it is a different thing entirely so I will rate him perfectly okay. Nigerians should also understand that he is the only one so far that has actually come out to say he is fighting corruption. I think we should give him that respect. Once the corruption element is removed from our politics, I know that Nigeria's way to emancipation as a great nation will definitely come earlier than we all think.
Are you supporting Buhari for 2019?
God has seen him through his first tenure and I believe God will see him through his next four years. For me, I give him a hundred per cent support.
If you are elected, what are the things you will do to uplift your constituency?
First, I will work with the Minister of Works and directly with the governor to remind them that the Senatorial district does not have any good road in its axis. An example is the Owo-Ikare road which has been in a very bad state and I am sure the governor will address that and we will support him in this regard.
The second thing is that capacity development is lacking in the senatorial district. In the tenures of past governors and senators, the area has not had much development and I hope I will leverage on that and whatever that is good, I will work hard to make it better. Also, supply of electricity is critically low and there is need for us to uplift that so that we can have stable electricity in the senatorial district to enable businesses to run well and afford students the opportunity to use the computer. More importantly, there is need to improve the businesses in the senatorial district. Once the major roads are renovated and people are able to transport their wares easily, we will be home and dry particularly concerning businesses. The commercial life has to be improved.
How would you rate your chances?
My chances are very high in the sense that the incumbent Senator has been there for two terms running and he is from Akoko South West, now it is time for Akoko North West, where I come from. My chances are very high; I rate myself on a seventy-five per cent success for now.