I would have attended Ibadan City Polytechnic – Olubadan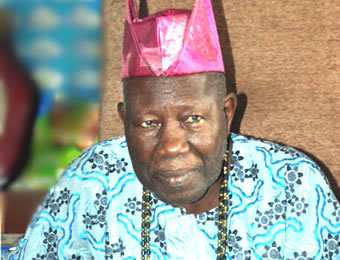 THE Olubadan of Ibadan land, Oba Saliu Akanmu Adetunji, said he would have loved to attend Ibadan City Polytechnic, but for his age.
He made the remark during his courtesy visit to the polytechnic, located at Alakia, Isebo Road, Ibadan, recently.
"If I had been a little younger, Ibadan City Polytechnic would have been my choice of institution. If I were as young as you reporters, I would enroll in Ibadan City Polytechnic today," he said.
The Olubadan added that he was impressed by the school's facilities, level of organisation and maturity displayed by its students.
He further stated that he was elated with the turnout of people, despite coming behind schedule.
Artisans, traders and residents of Iyana Church, Isebo, Alakia and suburbs trooped out to give the monarch a befitting welcome right from Iwo-Road and Monatan axis of Ibadan city.
Oba Adetunji later commended the proprietor of the polytechnic, Mr Amos Ajanaku, and urged him to make it the best in Africa.
The monarch also advised the students to be serious in their studies and to work towards self-reliance, rather than looking for white-colar jobs.
He said, "If you are educated, you can reach your peak. My two oloris (wives) are graduates of the University of Ibadan, and are excelling because they are knowledgeable. Please, be serious in your studies and look for how to create jobs rather than looking for unavailable jobs."
The Olubadan described the institution as a very conducive environment for learning. He recommended the institution to Nigerians who are seeking admission.
Oba Adetunji later poured royal blessings on the proprietor, staff and students of the institution.
Earlier, in his welcome speech at the occasion, the chairman governing council of the polytechnic, Mr Amos Ajanaku, noted that the school was established to support the federal government's efforts on tertiary education.
He also stated that the school runs free and compulsory hostel accommodation for all students, while the physically-challenged students also enjoy free education.
Mr Ajanaku then disclosed that plans are in place to move the polytechnic to Campus I on Eruwa/Ibadan Road in nearest future, while he promised that the Olubadan would be among the special dignitaries to declare it open.