Ekiti APC crisis: Party secretariat sealed with juju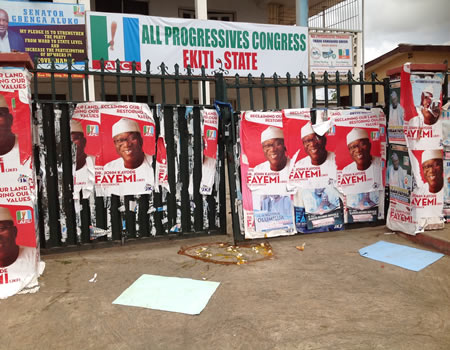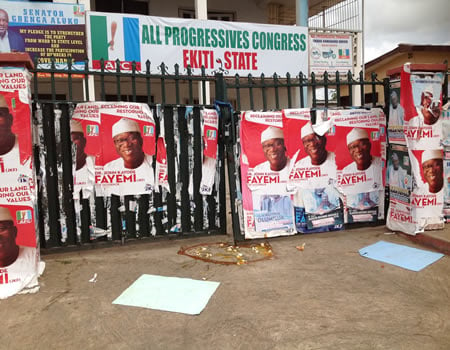 The crisis generated by the botched governorship primary election took a different dimension, on Monday as some protesters sealed off the party's secretariat in Ado Ekiti and laced the sealed gates with juju.
They had padlocked the gates of the secretariat and at the foot of the gate in its front, they had poured palm oil to form a circle and broke fresh eggs in and around the oily circle.
The protesters said they were demanding the immediate dissolution of the party's state executive council, led by the chairman, Chief Olajide Awe.
ALSO READ: Court orders INEC, PDP to obey judgment on Ogun leadership
The group of APC protesters, which said they were known as Ekiti APC Stakeholders, said they reposed no confidence in the party's executive and announced that a caretaker committee is put in place to take over the affairs of the party.
Speaking on behalf of the protesters, Mr Adeoyo Aribasoye, said they were relying on the constitution of the party, which he said permitted them to do away with the executive, and added that Mr Kayode Egunjobi had been appointed as chairman of the caretaker committee.
He said "the Ekiti APC executive has moved for a consensus candidate, which is against the constitution of our party. The executive has also openly displayed support for an aspirant. These actions are against the constitution and that is why we are passing a vote of no confidence on the Jide Awe-led executive. We want them to step aside and a caretaker committee to be inaugurated."
Details soon…