APC committee declares Oyo ward congress successful, near peaceful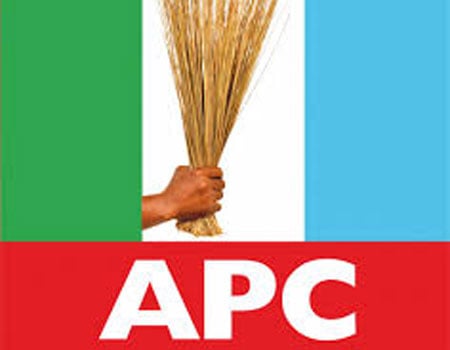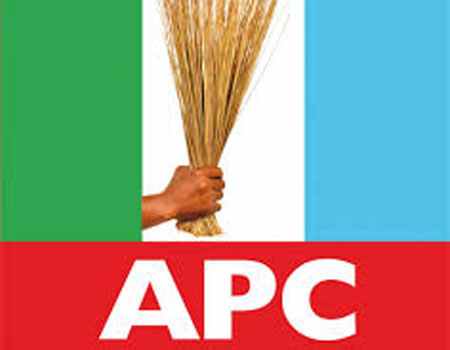 National Committee of the All Progressives Congress (APC) for the Ward Congress in Oyo State has declared Sunday's congress held in all the 351 wards of the state as successful and conclusive, almost uninterrupted and almost peaceful.
Chairman, Congress Committee, Oyo State, Musa Halilu-Ahmed who made this announcement at APC state Secretariat, Ibadan, said the committee carried out all its activities backed by the law and in line with the guidelines of the All Progressives Congress.
However, in apparent recognition of the misgivings and attendant violence that led to the postponement of the Congress till Sunday, Halilu-Ahmed, said the APC had set up an appeal committee to look into the grievances of aggrieved party members.
In Saturday's melee, Halilu-Ahmed said his life was threatened while two members suffered varying degrees of injuries, warranting the congress committee to postpone the congress from last Saturday till Sunday that it was held.
"The state chapter had its ward congresses yesterday and according to the reports I got from the three senatorial zones, the congress was successful.
"Furthermore, I am here as Chairman of the congress committee to say that whatever step we took was backed by the law and by the guidelines of the All Progressives Congress.
"In politics, there are winners and losers, and some that naturally who feel they must have it their way and if they can't, then all hell must be let loose.
"You remember very vividly what happened when we arrived at this very hall on Saturday, our lives were threatened, my personal life was threatened, two of my members got injured, but we stood our ground knowing fully well that this great party can never be intimidated, most especially when we are carrying out a lawful process.
"In this regard, I want to appeal to our party executives that this process is not the end of it as the appeal committee is now present in the state. Anyone who has grievances or misgivings should channel them to the committee.
"I will want to express my heartfelt appreciation to the security agencies who stood to their ground despite the unfortunate incident and were able to put the situation under control which is the reason we had a smooth and almost peaceful and uninterrupted congresses across the state," Halilu-Ahmed said.
The event was attended by Governor Abiola Ajimobi; Oyo APC Chairman, Chief Akin Oke; federal lawmakers, Honourables Saheed Fijabi and Akeem Adeyemi; Chairman, APC Oyo South Senatorial District, Mr Adefisoye Adekanye; Secretary Oyo APC, Mr Mojeed Olaoya; members of the state executive council and some other party members.
Speaking, Chairperson, Ward Congress Appeal Committee, Binta Muazu said the committee was yet to receive any petition, though it had till Wednesday to welcome petitions from those discontent with how the congress panned out.
"We are here to receive the results and also listen to the members who have participated if they have any complaint, petition, grievances and collect and look into it. We will be willing to listen to them," Muazu said.
Speaking on the congress, Ajimobi expressed contentment that the brouhaha that greeted the congress had been settled, adding that he was working to bring together aggrieved members and splinter groups of the party.
While noting the tendency for misgivings in politics, he praised the maturity and leadership of the APC for calming frayed nerves and ensuring that the congress was successful.
"Based on my records, I am known for being peaceful. The older you get, the more accommodating you must be.
I am a father figure to many splinter groups.
"So I intend to bring everybody together. We have started talking to them; some have come and apologized. It is normal in politics, more so when people are a bit desperate.
"If I can bring PDP members led by former governor Alao Akala, that we contested together, to become one of my closest allies, why shouldn't I bring together my party members, if I know that some will like to contest again, some will like to retain their seats, we will talk to them, but they must also work with their people.
I don't decide alone, leadership is collegiate. It is not a one man show.
ALSO READ: Oyo APC commends members as INEC monitors Ward Congress
"We are brothers and sisters, we are one family. Even in the family, there will be disagreements but the moment you have the fear of God, the moment you are accommodating, considerate, I think things will work better.
"We must commend our party Chairman and the National Working Committee of the party in the state. I believe the maturity they displayed in calming frayed nerves of our people to come together.
"I thank everyone who is either angry or happy for coming together at the end of the day and for having a mature, peaceful, free and fair congress. Oyo state was known for brigandage until we came on board.
"Today, we pride ourselves in having restored peace and tranquillity in Oyo State and Oyo State is one of the most peaceful states in Nigeria. The party that preaches peace, cooperation should not be seen in engaging in anything less than peace.
"I am happy that the initial misunderstanding has been settled. We have had a peaceful congress all over," Ajimobi said.