35% of children die from pneumonia due to lack of oxygen —Expert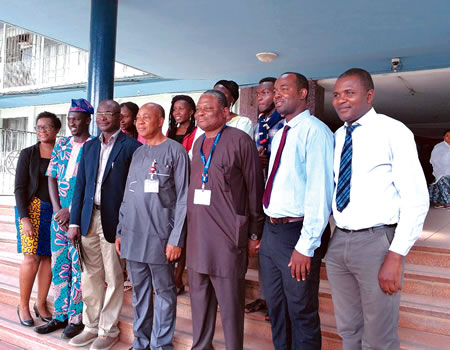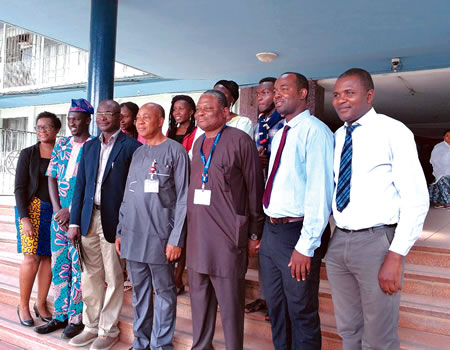 A child expert, Professor Goke Falade, has said that as much as 35 per cent of deaths in children from pneumonia, the commonest cause of death in children under-five years, could be averted when oxygen is provided.
Falade, a paediatric neurologist, stated this at the handing over of three oxygen concentrators to the University College Hospital (UCH), Ibadan under the Oxygen Implementation Project in Nigeria, aimed at ensuring that sick children who need oxygen get it as at when due.
The medical expert, who remarked that oxygen is life, said case fatality rate for children with pneumonia can be reduced by as much as 35 per cent when oxygen is provided as at when due.
Falade stated that lack of oxygen in the blood, especially in emergency situations, is an important and prominent cause of death among children.
ALSO READ: Amosun appoints former national president RATTAWU as permanent secretary
He said that with these oxygen concentrators, children can easily have oxygen at a cheaper rate and in a more efficient way, adding that this has already been installed in 12 secondary level hospitals in Oyo, Osun, Ogun and Ondo states.
According to him, "some of our patients are indigent and cannot afford oxygen from the oxygen cylinder, so we have this system called oxygen concentrator which basically concentrates oxygen in the air from about 23 per cent to at least 85 per cent by removing nitrogen.
"Pneumonia is the commonest cause of mortality in the under five. If we reduce under the under-five mortality due to pneumonia, it will have a rippling effect in reducing under 5 mortality."
Even though the oxygen concentrators cannot totally replace the use of oxygen cylinder in sick children that require a high flow rate of oxygen, he said that it is still a cheaper way to ensure many sick children who need oxygen gets it as at when due.
"In our study, children were paying between N1, 000 to N2, 000 for oxygen per hour on the average. And children can be on oxygen for up to three to five days.
"Now with the oxygen concentrator, we decided to introduce what is called oxygen insurance and consequently, any patient that is admitted and need oxygen will not pay more than N2,000 to N3,000 during entire the period."
Chief Medical Director, UCH, Ibadan, Professor Temitope Alonge, commissioning the oxygen concentrators and its solar power panel battery inverting system, said it was an ingenious way of savaging children that could have died due to lack of oxygen, despite this gas been naturally available.
Alonge assured that the intervention will go a long way to increase Nigeria's life expectancy rate, which he said was squid by the nation's high under-five mortality ratio.
According to him, "what this project aims to do is to reduce under-5 mortalities and when you do that, you invariably change the so-called life expectancy in Nigeria, it will have a new face."