NSE: Two-day equities gain reduces WoW to -2.64%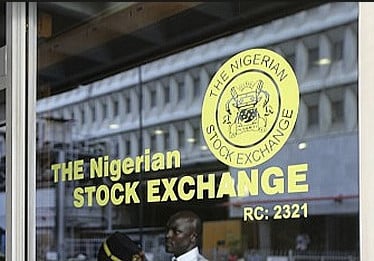 At the end of trading activities at  the Nigerian Stock Exchange (NSE) on Friday, market indices showed a week-on-week (WoW) depreciation of 2.64 per cent, tempered by gains recorded on Thursday and Friday sessions, thus leaving the Month-to-Date (MtD) returns at -5.09 per cent.
Stop undermining our democracy, Tambuwal attacks President Buhari
With the depreciation recorded, the All Share Index (ASI) remained below 30,000 mark, standing at 29,830.70 basis points while market capitalisation dipped to N11.124 trillion.
Similarly, all other indices finished lower with the exception of the NSE Industrial Goods Index that rose marginally by one per cent, while the NSE ASeM index closed flat.
Further sectoral breakdown indicated that the Insurance Index lost seven per cent of its value, leading the league, followed closely by the Oil & Gas at -6.28 per cent, Consumer Goods at -3.56 per cent, and Banking at -0.91 per cent, respectively.
Cordros Analysts outlook for equities in the near-to-medium term remained conservative, especially  in the absence of a near term positive catalyst and amidst brewing political concerns.
Further breakdown of the week-long trade indicated that a total turnover of 1.265 billion shares worth N14.074 billion in 19,278 deals were traded by investors on the floor of the Exchange in contrast to a total of 1.647 billion shares valued at N8.413 billion that exchanged hands in previous week in 14,773 deals.
The Financial Services Industry (measured by volume) led the activity chart with 1.072 billion shares valued at N8.795 billion traded in 12,287 deals; thus contributing 84.73 per cent and 62.49 per cent to the total equity turnover volume and value respectively. The Conglomerates Industry followed with 83.595 million shares worth N155.485 million in 750 deals. The third place was Consumer Goods Industry with a turnover of 50.537 million shares worth N3.432 billion in 2,576 deals.
Trading in the Top Three Equities namely, Diamond Bank Plc, FBN Holdings Plc and Custodian Investment Plc, measured by volume, accounted for 465.000 million shares worth N 2.044 billion in 2,448 deals, contributing 36.75 per cent and 14.53 per cent to the total equity turnover volume and value respectively.