How we are checkmating medical tourism —Euracare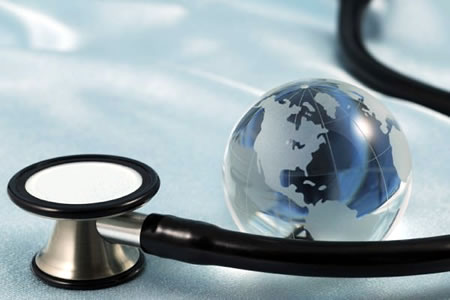 Medical Director, Euracare a multi-specialist hospital Dr Tosin Majekodunmi,  said the two years of existence of the organisation, had contributed to checkmating medical tourisms through its services that were made comparable with those in developed countries of the world.
Strange but true: Controversy trails 19-year-old corpse that refused to decay
Majekodunmi spoke at the hospital's open day to host stakeholders from the medical industry, corporate partners and potential clients in Lagos.
He stated that majority of people do not want to travel for world class treatment but   would rather stay in Nigeria where friends and relatives can easily visit and support their care if they have access to international standard treatment.
Majekodunmi, an intervention cardiologist, said the ultramodern hospital's expertise had been in complex surgeries like heart repairs and high-tech radiology services for proper diagnosis of different ailments.
He declared that in the hospital's two-year existence, it had achieved notable firsts in healthcare delivery system such as the repair of the youngest child with a hole in the heart in Nigeria; gastric bypass operation (weight loss surgeries) and spinal repair in a patient with Tuberculosis of the spine.
Majekodunmi declared that gone are the days that people needed to travel abroad for complex surgeries and treatment, adding, "this is all about letting people know that there are places in Nigeria where you can get the kind of treatment that is available anywhere in the world and at the correct standards."
Managing Director and Head of Euracare, Glenn de Villiers, said the hospital's focus was positive patient outcomes.
The hospital, which relies on top Nigerian specialities practising abroad to provide care in the hospital, he said, had treated over 11,000 patients in the last two years.
With its total patients  having grown from 1300 patients to over 6000 patients, Glenn de Villiers said 72 per cent of the hospital's transactions are from its surgical procedures and radiology practices.
"Our key focus is to continue to provide affordable quality care that is a critical component of our business," he added.
Dr Abuchi Okaro, a bariatric surgeon, said the hospital is also popularising weight loss surgeries for general weight loss and weight loss for diabetes care.
Okaro said contrary to many people's opinion, weight loss surgeries are done in the hospital when requested.
According to him, "being overweight affects every organ of the body, including the heart. So, focus is more on weight loss now in the world. The type of procedure that will be recommended, be it devices like balloon or stomach stapling or even drugs, will be subject to how  much weight is to be lost."