Police parade suspect allegedly involved in the killing of rice dealer in Osun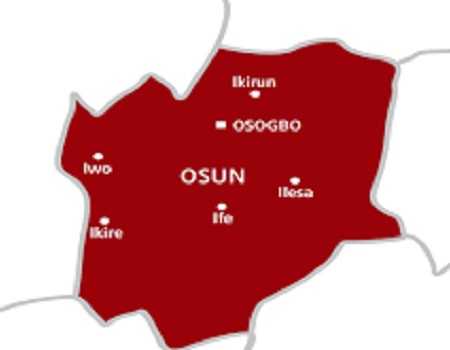 Authorities of the Osun State Police Command, on Wednesday, paraded Yekini Ayinde, the prime suspect allegedly involved in the killing of one Sanusi Isiaka, a rice dealer from Saki, a community in Oyo State.
Ayinde had some weeks back been declared wanted by the police when two other people he hired to kill the deceased were arrested.
Parading the suspect, Osun State Commissioner of Police, Mr. Fimihan Adeoye, hinted that Ayinde was apprehended in Lagos last week amidst intense trailing by men of the command.
He recalled that one of those that assisted Ayinde to kill the deceased, Amusat was arrested on December 28, 2018 in Ifon-Osun in Orolu Local Government Area of Osun State.
He explained that the late Isiaka supplied 500 bags of rice to Ayinde and his men, with the hope of getting paid for the sale of rice through him.
According to Fimihan, "rather than pay him, the deceased was taken out to a bush along Osogbo/Iwo road where he was assassinated and the money was stolen and shared by the suspects."
ALSO READ:  Buhari urges Nigerians not to relent in agriculture
"The deceased was deceitfully lured from Saki in Oyo State to Osogbo few days before his death by Ayinde also known as Abija."
When asked about his role in the killing of Isiaka, Ayinde denied his involvement in the dastardly act and attributed his death to internal wranglings among the deceased friends.
Meanwhile, the Police boss also paraded members of a 5-man armed robbery gang that were caught robbing passengers along Osogbo/Ilesha road.
The gang, led by Stephen James, also include John Daniel, Emmanuel Irem, Monday John, Abayomi Samson, and Samuel Egbe, who usually dressed in military camouflage and use fake rifles to perpetrate to rob people.
Speaking during a chat with journalists, James said he got the military uniform from an abandoned building inside military cantonment in Lagos.