Litigation crisis threatens $1.5bn Lagos-Ibadan rail project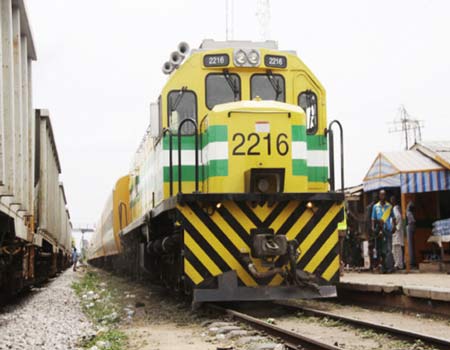 DESPITE successes recorded in the ongoing construction of the $1.5bn Lagos-Ibadan rail project, findings have revealed that owners of some choice properties that had been demolished to accommodate the rail project have gone to court to challenge the demolition of their landed assets.
Disclosing this on Wednesday in Ijoko, Ogun State during his routine instead section of the project, the Honourable Minister of Transportation, Rt. Hon. Rotimi Amaechi claimed that the owners of the properties went to court after collecting compensation for their demolished properties.
According to the Minister who was ably represented by the Managing Director of the Nigerian Railway Corporation (NRC), Engr. Fidet Okhiria, "Compensation issues keep coming and going. We are happy that we don't have too much complaint except some influential Nigerians who, after collecting their compensation for their demolished properties, still went to court to challenge the legality of the demolition exercise.
"They are now complaining that the money they received as compensation is not enough. This was after they have collected their compensation."
ALSO READ:  Lafia emirate: Tension as selection process commences
On the speed on work being done, the minister stated that in seven days time, the track laying will get to Iju.
"Before 6th of February, 2019, we expect the standard gauge train to start moving from Iju to Abeokuta.
"They have definitely improved from where they were the last time we came here. For the Lagos-Ibadan train, there won't be any station in Ijoko because we hope to maintain a fast train. However, the narrow gauge will have a train station in Ijoko.
"The contractor is presently doing 1.5km per day, and from Ijoko where they are now to Iju is 10km. So we expect them to get to Iju in seven days," the Honourable minister added.