Oyo ADC crisis: Remi Oseni withdraws from court case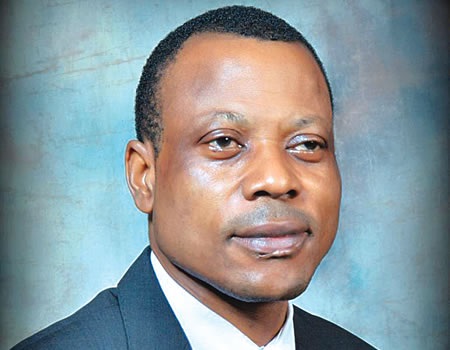 THE crisis rocking the Oyo State chapter of the Action Democratic Congress (ADC) is far from over as Aderemi Oseni, one of its governorship aspirants has dissociated himself from the court case instituted in the aftermath of its governorship primary in the state.
Oseni, a leading contestant for the governorship ticket of the party which was eventually won by Senator Sola Lanlehin, disclosed in a statement issued on Wednesday, that he would not be a party to falsehood.
Explaining why he was no longer involved in the legal action instituted by 12 former ADC governorship aspirants, he said it would not be good enough for him to ignore "some of the misleading and unfair information that was sent out after the court hearing in Abuja on 21 January 2019.
"I am completely out of the G12 litigation out of respect I have for all my political fathers, political leaders in my party, genuine and honest people that prevailed on me and in the interest of tomorrow for ADC.
"My leaving the court doesn't give legitimacy to the process but to acknowledge that the party's interest is supreme. I have sufficient reason to have left if I looked back at the original agenda of the enemies of my vision.
"My coming to ADC is divine. God will not answer the plans and prayer of ADC enemies. Those who are just using ADC has a stop over will receive open shame very soon. They will always see the wisdom in my meekness.
"I have been praying not to be involved in anything I will not be able to take a freewill decision in life. I think this is one of the test cases.
ALSO READ:  Popular Zimbabwean musician, Oliver Mtukudzi dies
"What you don't have you can't give. Leadership is a gift. No point blackmailing anyone. Once something is not right it is not right. You can't paint the truth. It will remain the truth. I think it is misleading and unfair to me to say three of the governorship aspirants did not make good their promise.
"I already agreed with the party leaders in the presence of Senator Lanlehin and my other colleagues. He physically begged me in the presence of everyone for withdrawal and support. I gave my consent to the withdrawal of the ongoing case.
"Not only that, he requested me to give him one or two people from my team to join the campaign structure he was planning to inaugurate to assure him of my commitment which I did.
"Baba, former President Olusegun Obasanjo, Prince Olagunsoye Oyinlola, ADC chairman in Ogun State, Chief Osinowo and many other prominent party leaders also met with me and prayed with me to let go.
"In all, I sought for my father in the Lord spiritual position along with my party position. It was a difficult experience for me even as a minister of God. However, I agreed to stop my lawyers from attending the court hearing in Abuja again.
"I also promised to review other impending litigation for me to be declared as the authentic candidate due to the election we all held together where I emerged as the winner due to the simple disqualification of Dr Nureni Adeniran that came first."
He said his decision was also informed by counsels from other leaders of the party, including the national chairman; national publicity secretary, Dr Dele Ajadi; Chief Michael Koleoso; Chief Layi Olakojo; Alhaji Fatai Ibikunle, Dr Wasiu Olatubosun and Chief Mongaji Adanla.
He also said he was variously advised by Senator Monsurat Summonu and Senator Soji Akanbi and serving members of the House of Representatives members, including Honourable Olugbemi Samson and also Honourable Segun Radical.
"All these have become history because of the respect I have for those who genuinely want the success of the party. The case in court was a different thing entirely to me.
"Notwithstanding, it is important for everybody to know that my signature was not demanded before they went to court. I wouldn't think they knew they needed me to sign off.
"I was called on the phone that they were going to withdraw the case and I gave go ahead. No one demanded anything from me. No point blackmailing anyone. No one demanded my signature because I didn't sign anything for anyone for my name to appear in court in the first place.
"For your information, I didn't sign any document for anyone when they went to court. I think in the same way, they did not envisage they will need my signature to withdraw it. Whatever you are hearing is a product of the ongoing irregularities in the nomination.
"Don't forget they have been shouting case has been withdrawn in court for over two weeks. Why suddenly saying five people have withdrawn? If you want to go to equity, go with a clean hand.
"I, Aderemi Oseni, have never been to court in my life. I have the opportunity of being in court immediately Dr Nureni Adeniran was disqualified. No one has been served until today. It is not out of ignorance. I am not on a do-or-die politics.
"But people should value their integrity. Everything is not about money and position. We are only talking about integrity. People should learn how to respect others. When a process is wrong, it is wrong.
"Let us collectively discourage cheating. Let's fear God in our journey in life. Let's think about our children. Let us put the interest of others into consideration in our decision.
"Don't be desperate to take what God has not given you. I don't know how one can be comfortable using proceed of unrighteousness. Labour doesn't translate to success but the grace of God.
For me, I feel fulfilled in the whole exercise. No individual or a group of people is qualified to assassinate my destiny," he said.