Nuhu Ribadu's political group revolt, shifts loyalty to Gov Bindow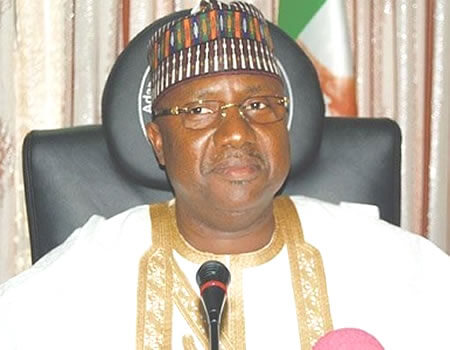 Black Cap movement, a group founded base on the political ideologies of the former pioneer Chairman of EFCC, a  czar of fighting corruption, Mallam Nuhu Ribadu has revolt against him by being loyal to the Executive Governor of Adamawa state, Sen Muhammadu Umar Jibrilla Bindow.
One of the founding member and a "general" in the struggle to make sure Ribadu's political dreams are realised, Ibrahim Umar Jalingo Said more than half of the members of the group shift their loyalty to Bindow because of his focus attention in making sure that Adamawa state is developed.
Jalingo further revealed that their decision to support Bindow is base on the way the Leader of the group, Mustapha Atiku Ribadu is using them to exploit other politicians without their knowledge.
According to him, Mustapha is running the group like a one Man show, no accountability to whatever is coming in and out of the group that was formed in the principles of integrity and forthrightness.
He bitterly lamented how Mustapha made people to connote the group as being bad and evil on attacking even senior citizens of the state instead of promoting the unity and peace.
Jalingo revealed during the group formal meeting to sheath their swords against the Gov Bindo who is harmless and politically peace loving person with Mustapha Atiku but later retreated to standalone.
He assured that all Generals and founding members with their total loyalty are now supporting the governor and make sure that APC at all levels in the state forms the next government.
"We are tired of being sycophants and stooges of Mustapha Atiku Ribadu who uses us as conduits pipes to extort money from other politicians.
ALSO READ: Group drums support for Buhari, Masari's re-election
"We can't be in the same place in our State, for God sake both Bindow and Mallam Nuhu are Sons of the same APC father, why would he be using us to fight our Governor who is doing well?"
"I want the world to know the whole truth Mustapha is not having the interest of Adamawa state, his interest to make money in the name of the group." He Said
Mustapha Atiku Ribadu in his response chides the way Ibrahim and other members declared their loyalty to Bindo without intimating Mallam Nuhu Ribadu who is called their principal.
He frowns at Jalingo for telling him is a "conduits pipes" of exploiting money from other politicians as the group is not a public liability company (Plc) where it generates money.
" Ibrahim Umar Jalingo is from Taraba, is not an indigene of Adamawa state so he should leave me as an indigene of my state to address the issues.
"I can't support Gov without the go ahead of our Principal, Mallam Nuhu Ribadu must tell me the direction to follow at all levels of Adamawa politics." Atiku Said