TETFund: Why I was sacked by Buhari — Baffa reveals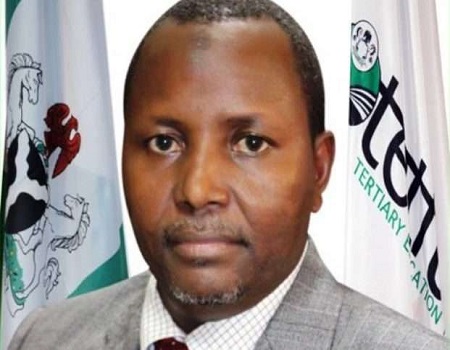 THE sacked Executive Secretary of the Tertiary Education Trust Fund (TeTFund), Abdullahi Baffa, has alleged that he was sacked by President Muhammadu Buhari over an accusation from the Minister of Education, Adamu Adamu, that he collected bribes from tertiary institutions.
Baffa was sacked on Monday by President Buhari and replaced with Prof Suleiman Bogoro, who was earlier sacked from the same position in 2016.
Baffa speaking with the BBC Hausa on Wednesday alleged that Adamu sent a contractor to place three different accusations against him.
Baffa speaking on the allegations said: "He mentioned the first, the second; and the third one, he said I distributed over N200 billion to tertiary institutions."
ALSO READ: Kwara monarch decries low number of tertiary institutions
"(He said) even if I used to collect at least 10 per cent as a kickback, I am supposed to have gotten at least N20 billion for myself."
However, Baffa denied collecting kickbacks from any institution that TETFund distributed money to.
"I want to say here now that I have never asked any institution to give anything as kickback and if there is, let that school come forward.
"If they bring any evidence indicting me, I'm ready to accept death punishment," Baffa said.
Baffa alleged that Adamu on several occasions accused him of insubordination for addressing press conferences without his consent.
The Minister could not be reached for a reaction to Baffa's allegations but the Deputy Director of Information, Federal Ministry of Education, Ben Bem Goong, when contacted declined to comment.
He said: "No comment and this is official".
Meanwhile, President Buhari has been applauded for the reinstatement of Prof Suleiman Elias Bogoro as the Executive Secretary of Tertiary Education Trust Fund following the removal of Baffa, on Monday.