2019 Election: Nigeria needs a leader with clean records ― Sarkin Tafarkin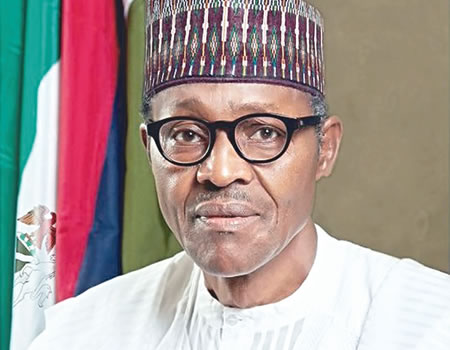 IT has been opined that what Nigeria needs in the next political dispensation is a leader with clean records and integrity who is well respected within and outside the country and someone who will be able to address the problems of insecurity and economy very well.
The observation was made by a chieftain of the All Progressives Congress (APC) in Bauchi State, Alhaji Kabiru Dahiru Sarkin Tafarkin Bauchi while interacting with reporters in Bauchi on the expected outcome of the 2019 general elections.
The politician who is a retired Director of the Independent National Electoral Commission (INEC) said that "what is fundamental to Nigeria is a character. Given our experience, our mistakes in the past, our summary way of taking decisions, without thinking through, without background checks, we concluded that this time around, we would do a thorough background check for anybody who wants to be a leader."
He added that "comparing the character of the two major contestants, Buhari and Atiku, who is a corrupt free leader, who has unquestionable character? You know, when you match the two, I think Nigerians needs to reelect Buhari as the best option for Nigeria because none among the candidates contesting with him is like him in clean records and character.
On the conduct and prediction of the outcome of the 2019 Presidential election, Kabiru Dahiru said, "as an ex-staff of the electoral body, I know winning elections is a game of calculations and going by that calculations, Buhari has an edge over other candidates."
ALSO READ: Celebrities may've learnt hard lessons about putting relationship on social media —Actress Linda Ejiofor
He further said that in the 2019 elections  going  by simple calculations Buhari came from North-West, the Vice President came from the South-West, when you compare the two, they have 30 million registered voters, so also North-East where Atiku came from, his Vice came from the South-East, their registered voters is a little over 20 million, going by this arithmetic you know who the winner of the election is."
Kabiru Dahiru also said that Buhari has done a lot in the area of security, economy and infrastructures, we are in the period of healing our wounds, the wounds inflicted on us for so many years, we should allow him to consolidate his gains so that our country can have quality life and witness genuine development."
"Take for example, for how many years we did not hear about curfew across the country, this is a good effort on the part of security even the new challenges, he is making efforts to address and make Nigeria a secured nation,"  he added.
Kabiru Dahiru who contested Bauchi South senatorial by-election under the platform of the ruling  APC  but lost said that they remain in the APC out of patriotism and in the best interest of the country  and urged Nigerians to be patient and give Buhari a second chance to enable him to consolidate on the gains of democracy he has started and to enable him to transform Nigeria to a better state.