Rivers: Accord Party promises to create billionaires as it flags off campaign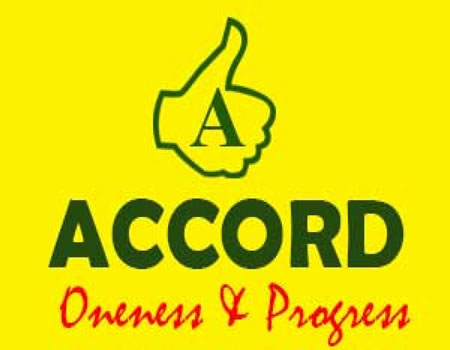 THE Accord Party on Wednesday flagged off its campaign in Rivers with assurances that billionaires would be made of the people of the state if its governorship candidate was voted into power.
The party's governorship flag-bearer, Chief Dumo Lulu-Briggs, gave the assurance in Port Harcourt as the party's campaign began on Wednesday.
He said that if elected, his administration should be known by the number of people he would take from the poverty level to prosperity.
According to Lulu-Briggs, the people of the state will be encouraged to own their homes, while education will be made an enforceable right if elected as governor of Rivers.
He said his administration would improve governance, enrich Rivers, ensure its path to future greatness and hopefulness as well as create oil and gas clusters in the state.
ALSO READ: Rivers Accord Party hails INEC for upholding due process
"We shall be known not as Mr Project' but as`Mr Jobs' if elected in the March 2 governorship polls,'' Lulu-Briggs said.
He said that if the Accord Party wins the governorship poll in Rivers, his administration would be guided by the core values of "sincerity of purpose, clarity of our goals and dedication to duty''.
"I offer myself for election as governor in 2019. I have no godfather but God the Father.
"All Rivers people should stand up and make their Permanent Voters Cards (PVCs) count. Let 2019 be a turning point. Let one reach one; let one tell one; let one bring one, and together we build Rivers state,'' Lulu-Briggs said.
He also expressed confidence on the ability of the Independent National Electoral Commission (INEC) to conduct a free, fair and credible election.
He added that only candidates who were afraid of elections would cast aspersions on INEC's desire to conduct a credible election.
The candidate said that INEC performed in creditably in past elections and wondered why any candidate should doubt the sincerity of the commission to provide a level playing ground for all parties.
"Those who are afraid of elections are the ones calling INEC names. We believe that INEC will do well and we have confidence in the commission to provide a level playing field for all political parties," he said.
The News Agency of Nigeria (NAN) reports that Lulu-Briggs also unveiled the document "My Binding Engagement" at the flag-off of his party's campaigns in Rivers.
His running mate, Otua Hart Nakwaasah, was also unveiled at the occasion by the party's National Chairman, Alhaji Mohammed Nalado, who also gave the party's flag to its candidates.