Ibadan City Polytechnic, a hidden gold just discovered —Mrs Ajimobi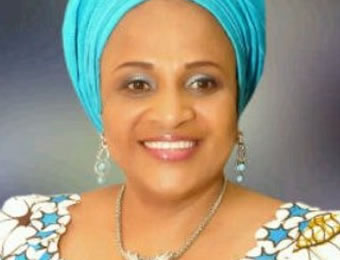 WIFE of the Oyo State governor, Mrs Florence Ajimobi, has commended the management of Ibadan City Polytechnic, Ibadan, Oyo State, for creating a conducive academic environment that will enhance learning by putting up beautiful structure and equipment at the institution.
Mrs Ajimobi  gave the commendation during a working visit by her team to the institution in Ibadan.
In a message read by her representative, the Special Adviser to the Oyo State Governor on Due Process, Mrs Rose Oyedele, Mrs Ajimobi said she was encouraged by the school's vision of modernised technical education.
"With what I have seen at the Ibadan City Polytechnic, Oyo State is proud of it; I can see great students here who will become exceptional scientists, engineers and statisticians in future.
"Ibadan City Polytechnic is like a diamond that has not been seen by many but is waiting to take Nigeria by storm."
Mrs Ajimobi was decorated with a Distinguished Visionary Entrepreneurial Leadership 2016 Award by the institution.