Ilaro: Hilly town of harmony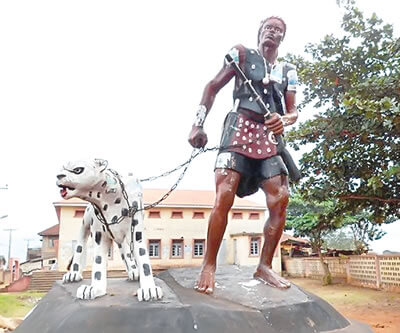 The recent appointment of the Olu of Ilaro, Oba Kehinde Olugbenle as the chairman, Ogun State Council of Obas has renewed public focus on the town located on hill. TUNDE BUSARI writes on the town which hosts a federal polytechnic.
In Ogun State and the entire South-west geo-political zone of Nigeria, Ilaro is one of the major towns reckoned with by the outsiders as regards contribution to the nation-building process. The town has produced eminent personalities in various fields of human endeavours.
These distinguished figures included Dr Tunji Otegbeye, Professor Afolabi Olabimtan, Senator Iyabo Anisulowo, Dr S.A.J. Ibikunle, Chief Tunji Fadairo, Chief Mrs Iyabo Apampa, Alhaji Rafiu Akinola, Otunba Wasiu Taiwo among others who are equally doing pretty well in their respective callings.
The current Olu of Ilaro, Oba Kehinde Olugbenle until he ascended the throne of his forefather in 2012 was also a very successful estate surveyor valuer with offices in Lagos and Federal Capital Territory and experience beyond Nigerian border.
Oba Olugbenle, who was recently appointed the Chairman of Ogun State Council of Obas, is a successor to many Olus including but not limited to Oba Olugbenle Agunloye, Oba Tela Adewale, Oba Ajibade Olusoji, Oba Solomon Adekunle, Oba Idowu Oduntan, Oba Samuel Adekambi Tela.
The traditional rulers left indelible mark during their respective reigns and also demonstrated strength of character that became the hallmark of an average son and daughter of the ancient town at home and in the Diaspora.
The acclaimed gallantry of Ilaro indigenes is traced to their root; to the founder of the town known as Aro. Historical accounts of Ilaro revealed Aro as a peasant farmer who defied all odds from his Oyo-Ile town and made it to the more westerly settlement which was first called Ilu Aro (Aro's town).
Aro's migration, it was gathered, followed an inclement period which made farming difficult and indeed unattractive vocation in Oyo-Ile and its environs, hence the need to search elsewhere for a fertile land.
The new found settlement, on top of hills surrounded by streams, would later grow to become Ilu Aro that is called Ilaro today.
Aside from Aro, another name that is synonymous with Ilaro till date is Oronna, a warrior who stood like rock of Gibraltar in defence of the town against external aggression. Oronna's imposing presence in Ilaro ensured an enduring peace and stability in the town that it accelerated its development because the usually rampaging Dahomeans were always repelled by the superior firepower of Oronna's army.
Oroona's love for Ilaro people was unprecedented as he also made a vow to continue his defence of the town even after he might have transited.
Like some past heroes did, he disappeared into the earth and left behind his chain and an instruction to call him whenever necessary, especially when faced with a threat. The spot where he exited is what is today known as Oronna Shrine where the said chain is kept and where coronation of every Olu-elect is performed.
Ilaro, just as other Yoruba towns, is also noted for a list of traditional festivals in which gods and goddesses are remembered and celebrated. Some of these festivals include Egungun, Elegbara,Alamuwa, Oro, Iya Ala and Igbala.
However, Oronna festival takes the lead, in terms of attracting culture and tourism enthusiasts to the town. The festival received more glamour when it was elevated to full socio-cultural gathering of crème-de-la-crème of the society.
Rebranded, The Oronna Ilaro Festval, it is a weeklong assemblage of a variety of activities all of which showcase the beauty of Ilaro culture in musical, dance, exhibition and contest.
The Olu of Ilaro, who, also is the paramount ruler of Yewaland, is the chief host of the festival as all the activities pass through his blessing. He is the centre of gravity on whom all eyes of indigenes and their guests are.
His position as the Olu of Ilaro has imposed certain cultural responsibilities on him as Yoruba custom and tradition require of him.
Although Oba Olugbenle is a pastor in the house of God, there is no record that the status has restricted him from performing his royal duties including the Oronna festival, which is a rallying point to the sons and daughters of Ilaro and their friends. It is festival Ilaro youths and their friends from neighbouring communities look forward to because of its commercial value.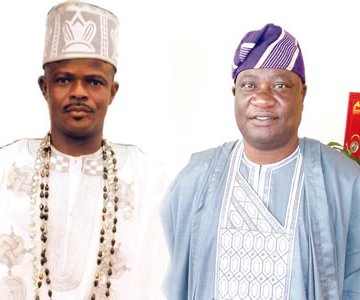 On May 24, 1992, the festival wore a new garb when the late Professor Afolabi Olabimtan-led planning committee was inaugurated.
While the edition took off on a slow note, subsequent ones, however, recorded improvement with a steady increase in the number of participants.
Despite paucity of fund, the enthusiasm individually and collectively shown by successive planning committees ensured that each year witnessed the festival.
Aside from the pioneer chairman, Professor Olabimtan, Chief Tunji Fadairo, Chief E.A. Akinlolu, Late Chief Dr A. A. Adeniji, El-Hadji Abu-Satar Idowu, Otunba Wasiu Taiwo, Chief Kayode Odunaro in that order also led each committee that gave the town befitting festival.
Remarkably, the success of the planning committees earned the festival a place in the calendar of Nigeria Tourism Development Commission (NTDC) in 2012. The significance of the recognition is that Oronna Ilaro Festival like the Osun Osogbo and Obanta festival, enjoy official patronage with NTDC officials from Abuja attending it.
In few days time, 2016 edition is expected to kick start precisely on November 13. The programme of the event include Sisi Ilaro beauty pageant, Football match, Egungun and Gelede masquerade display, Poosu Night, Talent Hunt, Onigba Aje ceremony, Visit to orphanage home, Festival dance, Jumat service and Thanksgiving service.
The new chairman of planning committee who is the Registrar of Federal College of Education, Osiele, Abeokuta, Rafiu Akinola assured that this year edition would raise the bar of the festival and focus on the development of the town.
That is why, he said, indigenes of the town are expected to turn out in large number to see how far the town has developed and where to contribute their own quota. Akinola gave judos to his predecessors from Professor Olabimtan to Chief Odunaro who recently handed him the baton. He described them as true lovers of Ilaro who sacrificed their time and resources during their respective tenure.
Given this reference, he said, he had no excuse to fail in the assignment, particularly with the confidence Oba Olugbenle reposed in him and his team.
"I must not disappoint him. We are very optimistic that we would have another beautiful outing. Dignitaries have been invited and we are confident that we will have a good response. The festival is about our heritage. It is about appreciating our history.
"That is why we are doing all we can to stage a great show. The grand finale coming up on November 19 will be rounded off with festival dance. Mega 99 will be on band stand to entertain us and our guests. Ogun State Government has since identified with us and we are sure this year will not be an exemption. We are set, all is set to host the world in Ilaro for this year festival," he said.
Akinola, whose experience in academic environment has greatly influenced to think like a teacher, urged Ilaro youths to be more focused so that they take the baton from the elders in the nearest future. He also admonished them to give priority attention to their education or vocations of their choice with a view to also making a mark in the town and the state as a whole.
Recalling the days of his generation, the chairman revealed the healthy rivalry that characterized the relationship among the youths in their various schools, an act that propelled many of them to reach the peak of their careers.
"I am using this year's festival to encourage our youths to dwarf what we have attained. Future of every society belongs to the youth. That is why I am calling on them to give it what it takes to be the youths we shall all be proud of. I am saying it again that future of Ilaro belongs to them. Our Kabiyesi has set the ball rolling with his exploit in his profession. There is no reason our youths should not follow suit," Akinola wrapped it up.