Why I titled my album 'clitoris' —Brymo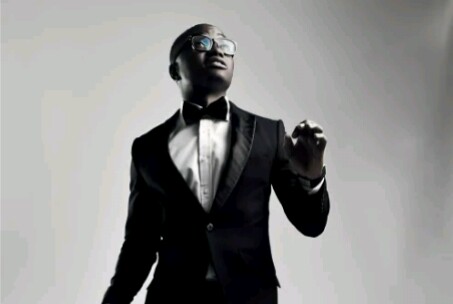 Brymo Olawale is a talented RnB singer who has proved his worth in the music industry over the years. In this interview  with JOAN OMIONAWELE, he opens up on his personal life and music career,  among other things.
What projects are you currently into?
I'm promoting my new album 'clitoris', we are shooting videos, and in between all of that, we are performing and doing interviews and living the regular life of an artiste.
That's a strange name for an album, why did you choose that name?
Yes… I know it's controversial, but in old Greek, the word means 'key' and I wanted to call the album 'The key', but it felt more artistic and poetic. So I chose the name,  clitoris. More importantly, the album was inspired by a woman.
Is she the special woman in your life?
Yes and the album is dedicated to her and all the womenfolk. The album art is a semi naked woman with a horn and mask and to me, it represents the beauty and mystery of a woman.
You sound like someone that likes women…..
Oh, I love women,
Why?
What's there not to love about women?
What makes her so special?
Sometimes in life, you meet people who are there for you and go through struggles for you, I'm not someone who accepts help from people because I'm a lone wolf. When they help you, they hold you down and feel this sense of entitlement but you come across  people who are there for you, no matter what and that's the main attraction between myself and my woman.
You have  managed not to sing shrewd lyrics like most Nigerian musicians. Why is this so?
Because I like to make good music, which tell stories about my society, my beliefs, it feels more natural to me to make good music
A lot of people think you are highly underrated, do you think so?
No, I don't think so. I'm underpaid. I should be making N5million  per show right now. But if one wants to make music for the rest of one's life, you will do what I'm doing now, which is to manage your exposure. It's easy for me, if I party every night for the next one year, nobody will say I'm underrated.
So , why won't you do that?
I think that's a waste of time. I could spend that time practising with my piano, reading, or spend it with my son and my woman and I could spend that time doing a lot for myself. I'm not a saint, I club and drink sometimes, but I just manage my exposure. There are people who love my shows and love my gigs. So I think people should stop saying I'm underrated, although I know they have their reasons, but I'll keep making music and moving forward.
A lot of artistes get signed by their record labels and end up parting ways with them. What do you think can stop this friction?
It is a friction that will forever be there, especially in a setting where the business part of music is not well taken care of. Someone took out time, wrote down lyrics, got a producer, recorded the song, mixed and mastered it and put it on radio. Many artistes pay for radio airplays and if you don't pay for radio airplays, you have a special love in the heart of the presenters, and thus a lot of artistes pay so much and at the end of the day, the album gets sold for N150 in Alaba, and a record label expects an artiste to stay? They take millions and shoot videos, and when the album is released, there is no way you can make that amount of money back and the artiste will owe millions upon millions of Naira which he will never be able to pay back. It's not something that can last because there is so much pressure. However, I think the friction can be stopped if the record labels don't invest too much at first, ensure that the artiste's talent is pushing the artiste and if the talent is not enough, maybe the artiste is not worth pushing.
What was growing up like?
I grew up in Okokomaiko. Those years were amazing years, as they prepared me for what I am today and it was fun, except that I didn't have siblings. I'm an only child and so I can be self-centered.  Thus, I try so hard to be selfless sometimes, but it doesn't take time before I go back to start saying no, no, no.
So far, what has been your most embarrassing moment on stage?
It was in LASU and I had never been on that stage before. I usually go with friends, but this time, my hands were practically shaking on stage. It was really embarrassing, but I got used to it as I continued performing. There was another time at the Vault in 2008, It was the first time 'plantashun' boys performed together after they had broken up and it was ridiculous because I opened the show. I had rehearsed well and I got on stage and when it was time for me to sing, I didn't know the key I was going to use; the band was playing a little too fast. It was ridiculous, it was a disaster.