At Landmark University, every student is a farmer – Oyedepo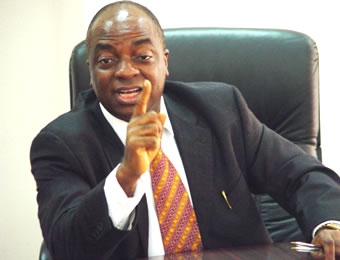 THE chancellor of Landmark University, Omu-Aran, Kwara State, Dr. David Oyedepo, has urged incoming students of the institution to position themselves as active participants in the university's vision to lead a revolution in the agricultural sector across the continent.
Speaking at the seventh matriculation ceremony of the institution recently, Oyedepo said it is the goal of the university to produce not only scholars but individuals who would contribute to the economic development of Africa through agriculture, irrespective of their disciplines.
"To our matriculating students, I say: No one ever arrives at a future he cannot see. At the same time, no one arrives at a future he is not prepared for.
You must have a vision of what role you see yourself playing in this whole thing and you must adequately prepare yourselves during your stay at Landmark," he said.
Oyedepo, whose address was entitled, 'Living the Landmark University Mandate – Our Vow to Lead Agrarian Revolution', identified food insecurity as a major problem plaguing many parts of the country and the continent.
"This is why Landmark University is poised to work at solving the glooming food crisis in the continent. This is our vision: to spearhead an agrarian revolution in the continent," he said.
He further disclosed that every student of the institution is allocated a farm plot which they continue to tend, from cultivation through harvest.
The vice chancellor of the university, Professor Aize Obayan, told the 664 new students to be guided by the seven core values of the university: integrity, diligence, spirituality, possibility, mentality, capacity building, and sacrifice.
She said: "Our commitment towards the transformation of the nation's and Africa's education landscape is total. I can assure you that we are unrelenting in our visionary quest towards becoming a world class university.
"It is also gratifying to note that our state-of-the-art and cutting edge infrastructure has earned the university a reputation and prestige from distinguished individuals and reputable organisations within and outside Nigeria," she added.