Boko Haram attacks town in Yobe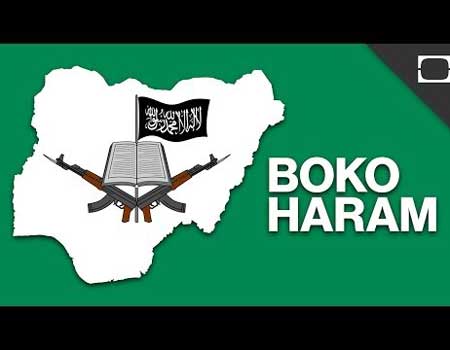 SUSPECTED members of the Boko Haram terror group have launched attack at a military base in Sasawa town of Yobe State in North-East Nigeria.
Sasawa is an agrarian community in Damaturu Local Government Area of the state and is located 27 kilometres north of Damaturu, the Yobe State capital.
Witnesses told Channels Television that the suspected Boko Haram terrorists came to the town in five pick-up vans around 6:00p.m on Sunday and launched an attack on the military base, before carrying out a coordinated attack on the town.
The source disclosed that after overpowering the security operatives in the town, the insurgents went about burning houses and destroying facilities in the town.
The state Commissioner of Police, Mr Sumonu Abdulmaliki, who confirmed the incident, could not give further details as he said "the town has no means of communication at the moment and I don't have any details of the current situation.
"All I can confirm to you is that Sasawa came under attack yesterday by the insurgents, but there is no further details for now."
This incident came barely four weeks after the insurgents attacked a military formation in Buniyadi, the headquarters of Gujba Local Government Area of the state.
A Sasawa resident, who pleaded anonymity, told Channels Television that security forces hadc since mobilised and were after the insurgents who were well known to be operating in the suburb of Sasawa community.
"We have been seeing these people in our bushes as we go out to farm and we have been informing security forces located in our community, but to our greatest dismay, they could not go after them.
"Since securities (agents) are aware of their whereabouts, it is expected that the insurgents should be confronted in their hideouts rather than allowing them to attack our community any time they so wish," the source said.
The source claimed that a security personnel and a civilian JTF were killed during the attack which lasted for over four hours.
Sunday's attack has brought renewed fear into the minds of Damaturu residents as well as nearby communities like Babbangida, Mafa, Damakasu, Ngamdu, Benisheikh, Biriri, among others.