AGRA plans massive investment on agri-input services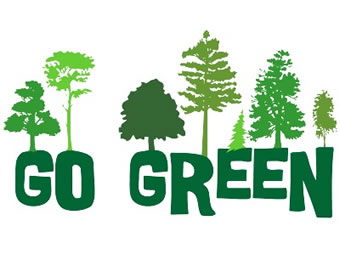 The Alliance for a Green Revolution in Africa (AGRA) has mobilized local talents to provide technical analysis of the economic impact of policy and regulatory reforms for agri-inputs and services in Nigeria.
Working in partnership with the organized private sector and the Federal Ministry of Agriculture and Rural Development (FMARD), AGRA is investing in streamlined processes to align public-private investments in the production and supply of certified seeds of improved varieties and hybrids.
The investment covers policy and regulatory reforms in the importation, manufacturing, distribution and quality control of fertilisers to improve crop production and productivity.
The key major partners of AGRA's micro policy advocacy efforts to reach millions of smallholder farmers with improved, consistent and affordable agri-inputs, especially certified seeds of improved varieties and hybrids and fertilizer blend include the Nigeria Agribusiness Group (NABG), the Seed Association of Nigeria (SEEDAN) and the Fertilizer Producers and Suppliers Association of Nigeria.
The NABG as the apex organized private sector platform for agribusiness investors has partnered with AGRA, FMARD, SEEDAN and FEPSAN to ensure all agribusiness investors are given the opportunity to make inputs into the policy and regulatory reform processes as a unified voice of smallholder farmers and private sector investors.
Emmanuel Ijewere, Vice President of NABG noted "there is a new paradigm going on in Nigeria. We are creating a seamless opportunity for win-win outcomes to private sector and public sector investments in the agribusiness space."
He further added that ensuring the security of supply of raw materials is a major constraint to jobs and wealth creation and the engagement of youths and women.
"It is critically important that Development Partners engage local talents to work with the organized private sector and Ministries, Departments and Agencies of government", Ijewere added.
Also, the CEO African Center for Shared Development Capacity Building and Consultant to AGRA, Professor Olu Ajakaiye,  said "the era of fake seeds must be put to a complete halt. We bring over 150 years of cumulative experience to bear in providing economic impact analysis."
The African Center is helping to review and propose options in updating and enactment of the revised Seed Act to drive mandatory seed certification of breeders and foundation seeds.
AGRA is expected to intensify investments in Nigeria by continuing to help strengthen private sector agribusiness and the capacity of smallholder farmers to meet the demands of food processors.