International Women's Day: Reps want more empowerment for women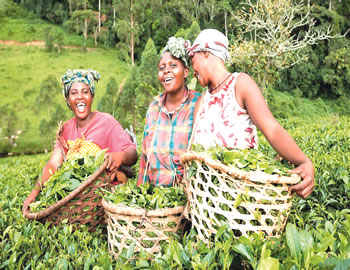 AS people around the world celebrate International Women's Day, members of the House of Representatives on Wednesday, called for more empowerment of women.
The lawmakers, who lauded efforts of women across the world, said that it was important that women were given opportunity to be assets in the country.
This emanated from a motion under matters of urgent public importance by Rep. Stella Ngwu (Enugu-PDP) on the "Need for Government and People of Nigeria to be Bold for Change and Work for More Gender-Inclusive Nigeria".
Ngwu, who chairs the Committee on Women Affairs and Social Development explained that "this year's campaign include to consider how to accelerate the 2030 Agenda''.
She explained that the campaign would further help in building momentum for the effective implementation of the Sustainable Development Goals (SDGs) which entailed gender equality.
"It will also ensure inclusive quality education for all and promote lifelong learning," she said.
Contributing to the motion, Rep. Ayo Omidiran (Osun-APC) advised men to show support to women, stressing that real men showed support to their women.
In her contribution, Rep. Asabe Bashir (Borno-APC) said that men should empower the women and make them relevant in every sector of the society.
"We still have some women and children in captivity; they need to be rescued.
"We should empower more women so they can be relevant in the society," she said.
Rep. Nnena Elendu-Ukeje (Abia-PDP) said: "this day is important for women; they deserve to be celebrated because women are the source of life''.
Rep. Johnson Agbonayinma (Edo-APC) commended women for their contributions to the society.
He called for more support for women and for those in parliament to head more committees.
Agbonayinma rounded of his contribution with a song, which led to a cheering moment by the women at plenary.
The house adopted the motion when it was put to a voice vote by the Speaker, Mr Yakubu Dogara.
The motion was referred to the Committees on Women Affairs and Social development, and Legislative Compliance for further act