Bibi set to takeover Afro-soul world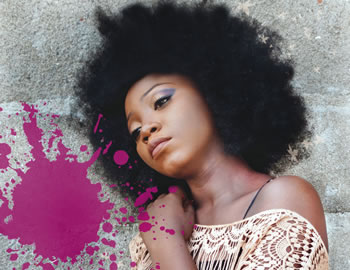 Fast-raising Afro-soul singer, Bola Akinlaja, otherwise known as Bibi, is currently enjoying her breakthrough into the entertainment industry, as over 6,000 people reportedly downloaded her two new singles entitled:'Jeje' and 'Endlessly' barely 12 hours of the release.
The 300-level undergraduate student of Insurance from Redeemers University is touted to be the next Asa, Alicia Keys or Eryka Baddu and even poised to rival the like of  Simi, Asa, Omawunmi, among others.
The singer who is currently managed by Tenstrings Music Management & Promotions Company has carved a niche for herslef in the industry.
According to her manager, Bibi discovered her passion for music since childhood, but decided to go for professional music about two years ago at the renowned Tenstrings Music Institute, where she was personally groomed by the school's director (Akapo Emmanuel) in singing and general showmanship.
"Her songs are already gaining acceptance globally. She's an exceptionally talented singer and an electrifying performer with a very unique voice and style of music. Her music features the fusion of Soul, Afro, Pop and R&B.
"One of the unique features of her music is the use of two or more live musical instruments in all of her recordings. If you've ever loved the sound of singers like Asa, India Arie, Alicia Keys or Eryka Baddu, then for sure you're going to love the sound of her voice.
"Endlessly' is a sensational pop/reggae song about love gone sour, while 'Jeje' is a highly inspirational lassic African song that talks about life's delicacy and need to tread cautiously," he added.