Oba of Benin releases 22,000 hectares of land for cassava plantation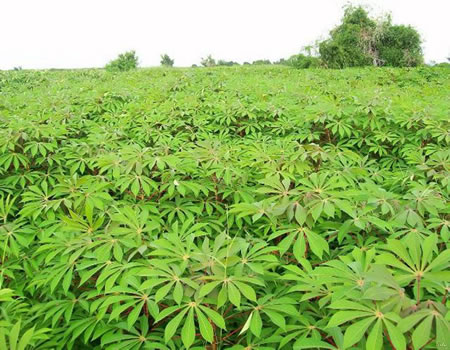 The Benin monarch Oba Ewuare II, has provided 22,000 hectares of land within his domain for the take off of a cassava plantation and processing.
According to Oba Ewuare N'Ogidigan, the move was part of his determination and commitment to ensure employment of youths and a virile economy through agriculture.
The royal father made this known when the chairman of Guinness Nigeria, Mr Babatunde Savage, led other members of his management team on a work visit to his palace.
Omo N'Oba, who stressed that his vision was to revive agriculture in order to ensure adequate food supply and raw materials for industries, noted that he would join forces with the state government to  create enabling environment for investors in the state.
Delighted over the progress recorded by Guinness Nigeria in its effort to complement Palace's efforts in agro-businesses, the monarch promised  to give necessary support for smooth take off of the cassava project during the 2017 farming season.
Earlier, Mr Babatunde Savage had told the monarch that they were at his palace to brief him on the success recorded and some of the challenges they were facing in their bid to kick-start the production and processing of cassava in Benin kingdom
According to Savage, the over $20 million proposed mass cassava plantation would also be processed to produced flour, starch, sugar and ethanol for industrial use.
The proposed mass cassava product is expected to produce over 20,000 tones of cassava annually.