Basic education: Indigenous languages to the rescue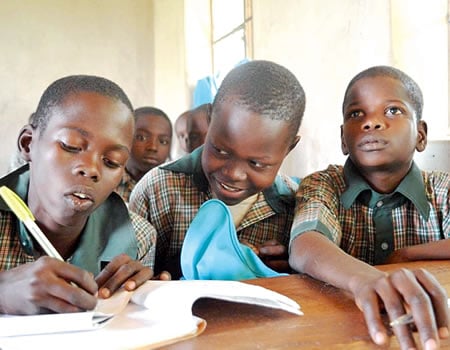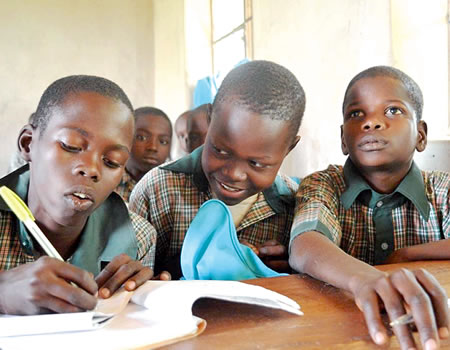 FOR a long time, the need to adopt the indigenous languages as medium of instruction in Nigerian schools has recurred; it did again a couple of weeks ago when the Federal Government announced that the teaching of Mathematics and other science subjects in primary and secondary schools would soon be done in indigenous languages.
The Minister of Science and Technology, Chief Ogbonnaya Onu, who made the announcement in Abuja at the inauguration of the Inter-ministerial Committee on Teaching of Mathematics and Science Subjects in Local Languages, expressed government's concern over the low interest in Mathematics and science subjects by students.
The inter-ministerial committee, involving the Federal Ministry of Science and Technology and the Ministry of Education, was then saddled with the responsibility of developing the capacity of the local languages to serve as effective tools for teaching Mathematics and science subjects.
Tribune Education recalls that the renowned educationist and a former Minister of Education, the late Professor Aliu Babtunde Fafunwa, had conducted an experiment on this idea in two separate schools in Ile-Ife, Osun State.
While pupils in one of the schools were taught in English, pupils in the other received lessons in Yoruba Language. The result of the experiment showed that pupils in the schools where Yoruba language (mother tongue of the pupils) was the medium of instruction came out with distinctions in Mathematics and Science subjects.
Fafunwa argued that European and Japanese children learnt better because they were taught in their indigenous languages, and therefore recommended the same approach in Nigerian schools.
The minister said nations that have done well use their indigenous languages to teach Mathematics and Sciences at the primary and secondary school levels. He also cited the example of China and India, saying that the technological advancement in these countries grew fast because Mathematics and Science were taught in indigenous languages.
"For us to build the country of our dreams; for us to make Nigeria a truly great nation, a nation that is able to feed and house its citizens, a nation with a stable currency, we must embrace science and technology…because no nation can become great without science and technology," he noted.
Beneficial
Indeed, scholars have identified advantages of using indigenous languages in the Nigerian education system, among which is the impact on the national culture. Since language is one of the most significant components of a nation's identity, it has been argued that teaching students in an indigenous language ensures that children can grow up to produce and enjoy great works in that language.
Among others, it would also create teaching opportunities for native Nigerians. Using English, French or Arabic in the schools means that many teachers must come from abroad since few Nigerians speak these languages fluently.
Using indigenous languages, however, ensures that teachers can themselves be Nigerians, thus creating opportunities for stable and economically beneficial jobs for native Nigerians, which helps spur increased economic development.
Challenges
However, as desirable as Fafunwa's experiment was, there are challenges in the way of its implementation today. In most schools today, there is shortage of Mathematics and even science teachers. Worse still, not many of the available teachers speak their mother tongues fluently.
Also, considering the heterogeneity of the Nigerian society, how easy is it to train experts to achieve the right mastery of over 521 Nigerian languages to be able to teach students appropriately? How soon can these languages be developed to acquire the wealth of vocabularies needed to produce textbooks? What effect will a combination of children from different ethnic backgrounds in one class have on the learning process?
These are some of the issues begging for attention.
Speaking with Tribune Education, the chairman, Nigerian Union of Teachers, Oyo State, Comrade Niyi Akano, however, believes it is a good development, if it could be implemented.
"We see some developed countries using indigenous languages to teach in schools. If it is not for mental laziness, we ought to have derived means or some terminologies in our indigenous languages to impact knowledge. If it is implemented, students will comprehend better while learning," he noted.
The only problem he foresees against the success of the policy is the inability to implement and follow through. But he advised caution and careful planning before the policy could be implemented.
He said: "Teachers aren't just going to the classrooms to teach with the indigenous languages; there must be syllabuses on each subject in order to help the students understand better. Teachers who will be teaching must be well tutored and be given proper orientation so as to enable them to teach effectively wherever they find themselves."
Former vice chancellor of the University of Ibadan, Professor Ayo Banjo, described the development as "a splendid idea which is going to increase the quality of education."
Banjo, however, said: "I assume that those who are going to teach would have been to the university and so they should be competent in teaching with English Language anywhere. This would not make them drop the official language, though what I see in this is just for students to be able to learn better.
"Assimilation in English Language would be much easier for them because they have been taught in their mother tongue. They would have grasped the principles and the essentials in their own mother tongue."
He also advised the government to be "cautious and systematic" in its approach.
Commenting on the same issue, another renowned educationist, Professor Pai Obanya, said the introduction of indigenous language in the Nigerian education system is neither an initiative nor a novelty.
"It is not news. I am 78 years old and when I started my learning here in Yoruba land, everything I knew about the Atlantic Ocean, among other things, was in Yoruba Language.
"It is something that existed the day the missionary brought western education to this country; that you lay the foundation of learning in the language of your immediate environment. You would agree with me that the people living in Sabo were born in Ibadan; so, they wouldn't say Yoruba is not the language of their grandparents. That was how it has always been.
"The national policy published in 1977 recognised this, and the rationale is to get learners to know the world through the language of their immediate environment.
"In case of Yoruba Language, if you hear Atlantic Ocean, it may not mean anything to you; but when you hear 'agbami okun', then you will understand better."
A Home Economics teacher, Mrs O. Badru, opined that the language of the immediate environment matters a lot to her when impacting knowledge.
"While I have some Yoruba indigene students who don't even understand English, I also have a Hausa girl in my class who doesn't understand English at all; but when I explain further to her in Yoruba, she does understand.  At times, when I ask questions in English in the class, I do ask also in Yoruba Language, so that the students can understand me better. Most public secondary school teachers use Yoruba to teach the students," she said.
She said she was all for the policy, and that it should be made compulsory.