Your songs glorify fraud, Falz tells 9ice •My songs don't encourage fraud —9ice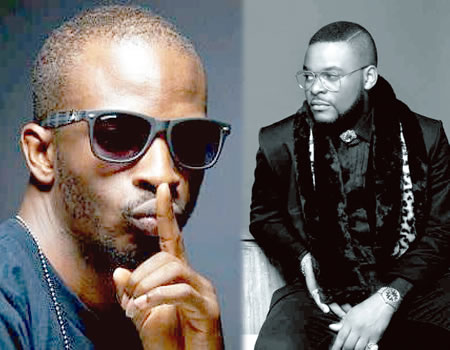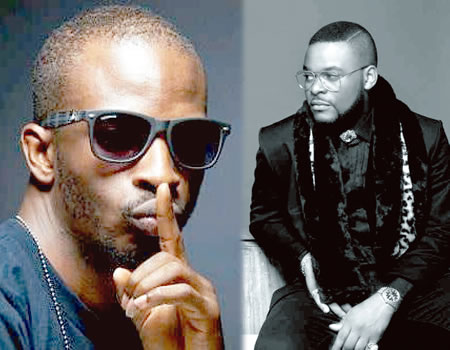 Gongo Aso singer, 9ice, may have made a head- way with his new song, Living Things, which has become very popular among many Nigerian youths, especially the socialites, who seem to have mastered every line of the song. But the wide acceptance of the song did not appear to have gone down well with rapper, Falz The Bad Guy, who claimed that the song, like other songs being released by some of his colleagues, was capable of misleading the youth.
Falz, in an interview with HipTv and monitored by R on Friday, took a swipe at his colleagues, who allegedly glorify fraud with their music, adding that such songs are capable of destroying the future of the youth.
He was apparently reacting to 9ice's new song, Living Things, where the singer, towards the end of the song mentioned some names and used some words that are said to be common terms among the notorious Yahoo Boys.
According to Falz, as an entertainer, musicians should be careful of the songs they put out to the public, "Musicians should use their songs to tell a good story that will impact positively on the lives of their listeners.
"You are an entertainer and a role model to the younger ones coming up. But, when you start glorifying Yahoo Boys in your songs, you are destroying the future of the youth. When you are hailing the Yahoo Boys, mentioning their names personally, saying wire, wire and all of that, you are misleading the youth. You should not be seen to be glorifying fraudulent behaviour. I don't think that is right," he said.
While reacting to the condemnation trailing his song, 9ice in another separate interview said he was not promoting negative influence in his song.
"It is not about promoting fraud. It is about somebody waking up everyday and earning a living. It is not a negative thing but positive. You just have to be in the realm to understand what I was saying in the song," he stated.
Though fans of the two singers were already divided over the reaction of Falz, as some of them took to Instagram to caution Falz over his criticism of 9ice's song while others simply said the criticism was another publicity stunt for the song to get more popular.
Some even said Falz lacked the moral justification to criticise 9ice's song because he's senior to him and should respected.